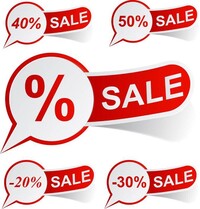 Annie Sloan Chalk Paint in Wiesbaden, we are looking forward receiving your visit.
Local Store:
Bismarckring 6
65185 Wiesbaden, Germany

Street parking or by LuisenForum Parkhaus at Karlstr.4, 65185 Wiesbaden


Tel. 0611-890 64 361
Email: athomeshabby@gmx.de

Opening Hours:

Wed. : 11:00 - 18:00
Thurs. : 11:00 - 18:00
Fr. : 11:00 - 18:00
Sa. : 11:00 - 16:00
Closed on public Holiday 




News and more on Facebook; facebook.com/athomeshabby

Chalk Paint™ is Annie Sloan paint. Annie Sloan developed her now famous decorative paint, Chalk Paint™, in 1990. Back then, there was no paint available with the properties Annie was looking for, so she decided to develop her own. She came to choose the name "Chalk Paint" because it was suggestive of its very matt—almost chalky—finish.
Chalk Paint™is different. It is not simply paint with chalk added to it. It is not chalkboard paint. It is not made by adding plaster of Paris or grout or even baking soda to an existing paint. Chalk Paint™ is the unique decorative paint Annie Sloan developed for furniture, floors and walls, drawing on a lifetime of research and experience in working with paint and colour. Chalk Pant™ adheres to most surfaces and creates gorgeous results quickly and easily. Use it for a textured finish, a distressed finish, a smooth contemporary finish or even as a wash.
Chalk Paint™ is a non-toxic, water-based paint that is lead-free, EG-free, odour-free and has very low volatile organic compounds (VOCs). There is only one Chalk Pant™ but it offers endless possibilities.
Transport:
By Chalk Paint supplies it comes unfortunately repeatedly dented cans. These are not subject to complain. We ask you to consider them as what they are, a package of beautiful colors. Customers who do not wish to accept dented cans, we therefore ask our distributors to buy directly from the shop.

The customer is obliged to examine the goods fortransportation damage immediately on delivery and to communicate the damage to us in writing and to document the damage with the carrier. To replace burst cans, we need photos. The buyer shall complain in Wriiting per Email about any visible defects immediately or within not later than 2 days after the receipt of goods.